With being back in New England after being away for 10 years, we are excited to attend our first Rhode Island Comic-Con.  Already going on its 8th year it is a highlight for many not only in Rhode Island but surrounded states as well.  Being our first time, we had many questions and want to be prepared.  Our friend Susan Soares of Altered Reality Entertainment, LLC has shared some great advice for first-time visitors.
So, you just picked up a flyer for Rhode Island Comic Con and your first thought is "Rhode Island has its own comic con?" Surprise! Rhode Island Comic Con is now in its eighth year and spans three buildings in downtown Providence, including the Rhode Island Convention Center, the Dunkin' Donuts Center and the Omni Providence, which are all connected by sky bridges. The show has quickly become one of the biggest and most acclaimed shows in the country. This year's Rhode Island Comic Con is Nov. 1–3.
What is a comic con?
Well, "comic con" can mean different things to different fans. In essence, a comic con has evolved over the years into a celebration of pop culture, where fans have the opportunity to meet their favorite actors, artists, wrestlers, cosplayers, authors and even musicians. Fans can have collectibles signed, pose for photos with guests, and watch live Q&A sessions. Comic cons also include costume contests, after-parties and attractions. Rhode Island Comic Con specifically offers a tattoo pavilion where you can get a tattoo right at the convention. Bottom line is, fans can expect something to do and see every minute of the three-day event.
Do I have to wear a costume to attend a comic con?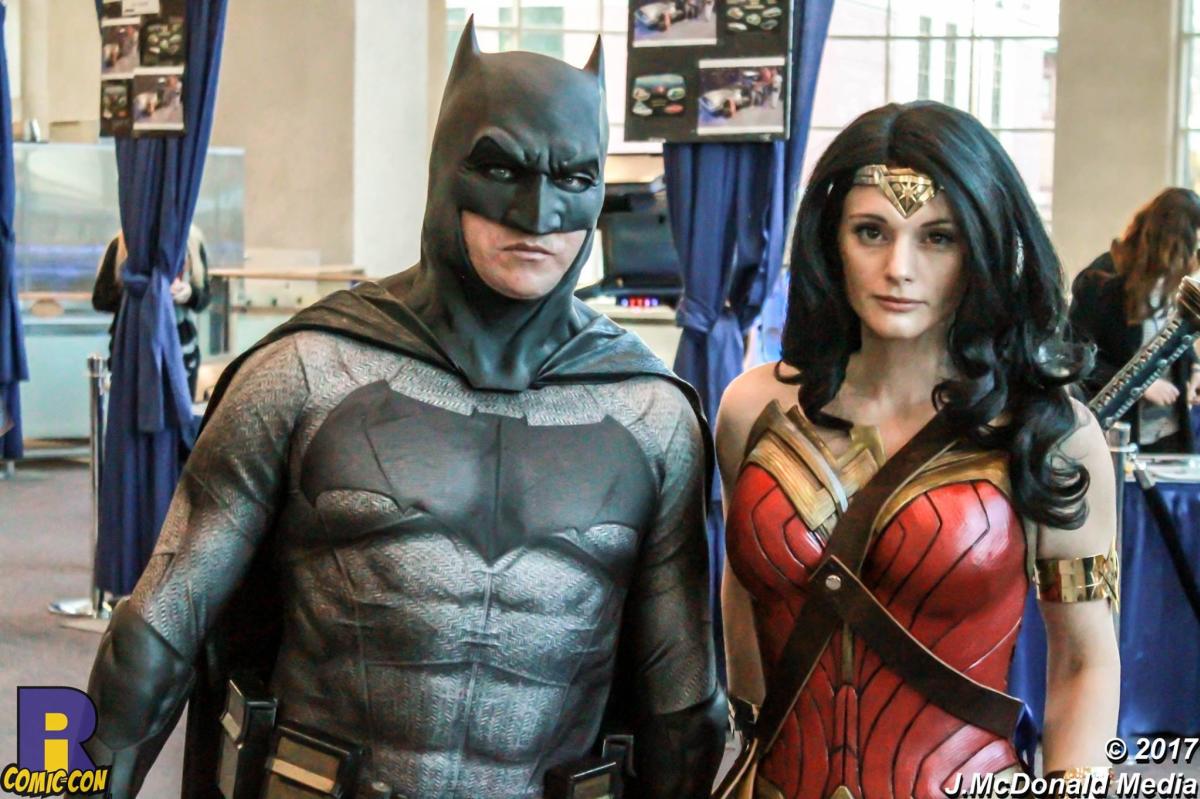 Absolutely not! Fans are always encouraged, but not required, to come dressed as their favorite characters, whether they're from "Dr. Who" or "Guardians of the Galaxy." Cosplayers are just asked to follow the rules posted on the comic con's website, keeping in mind that these are family events designed to provide a safe and enjoyable time for fans of all ages.
Do autographs and photos cost anything?
Yes, they do. The prices for autographs and photographs vary by guest and are often posted on the comic con's website. Prices for Rhode Island Comic Con's guests are listed here Opens in New Window.
What is a photo op?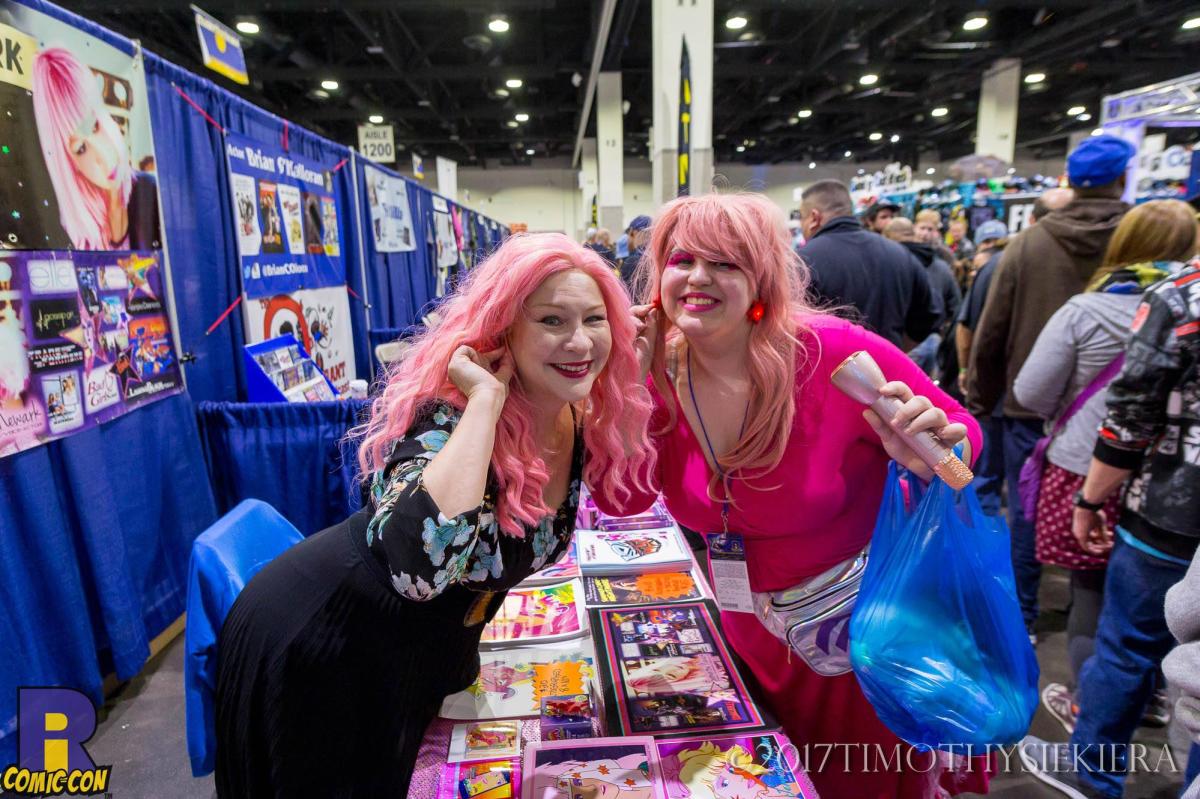 A photo op or a "pro photo op" is a photo opportunity with a guest of your choice taken by a professional photographer. Most comic cons offer single and group photo ops, where multiple guests from a specific film or television series pose for a photo with the fan. Group photo ops can be extremely popular.
Can't I just take pictures with my cell phone?
This varies with the guest. Sometimes autograph lines are too long to allow for selfies or candid photos. The golden rule of comic cons — never take a photo of a guest without his or her permission. The same rule applies for video recording. To guarantee yourself the opportunity, go with the pro photo ops.
Do I have to pay to attend the Q&A sessions?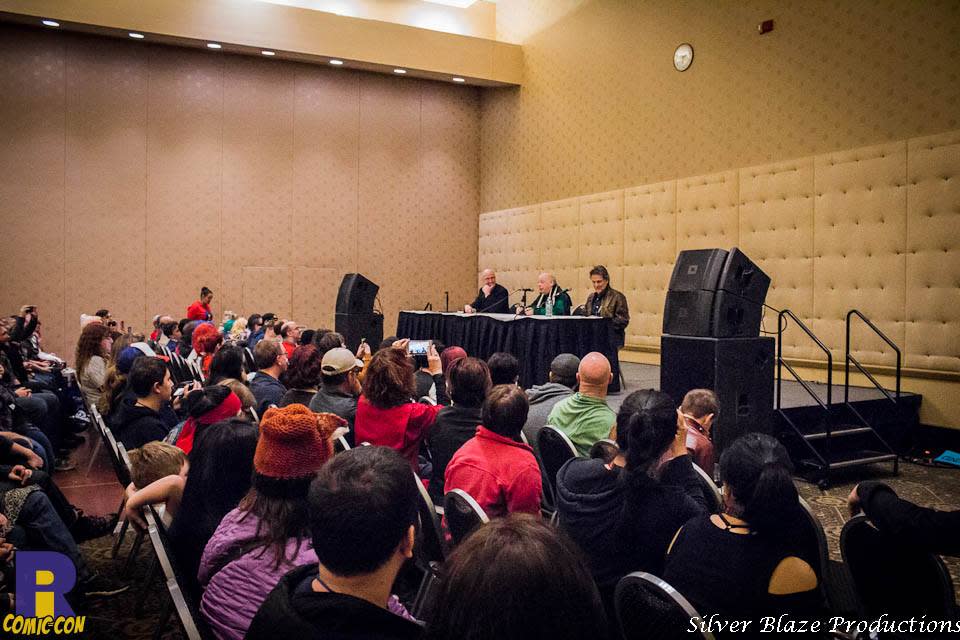 While some events and Q&A sessions may require a separate ticket, panels, workshops, and Q&A sessions are typically included in the cost of admission. Every convention is different, so be sure to check their website. If an event calls for a separate ticket, it will be marked clearly and usually will include a "BUY NOW" button.
This year's Rhode Island Comic Con requires a separate ticket for its Halloween night special screening of "A Nightmare on Elm Street," with in-person commentary by Robert Englund, and the Friday and Saturday night after-parties (for fans 21 and over). The screening will be held at Providence Place Cinemas and both parties will be held at the Omni Providence.
What should I bring with me?
First, be sure to buy your ticket in advance. One of the mainstays of comic cons is lines, especially at entry. Buying your ticket in advance ensures the quickest entry. For Rhode Island Comic Con specifically, advance purchasers receive their badges in the mail three to four weeks before the event. Be sure to check your mail and keep your badge in a safe place until it's time to go!
Next, bring cash. While there are ATMs, they can run out of cash due to the large crowds of people. Why wait for them to be refilled or look for another machine? At Rhode Island Comic Con specifically, fans will need cash to purchase autographs onsite. Also, bring an ID and a credit card if you expect to do any shopping at the hundreds of vendors who will be selling all types of merchandise.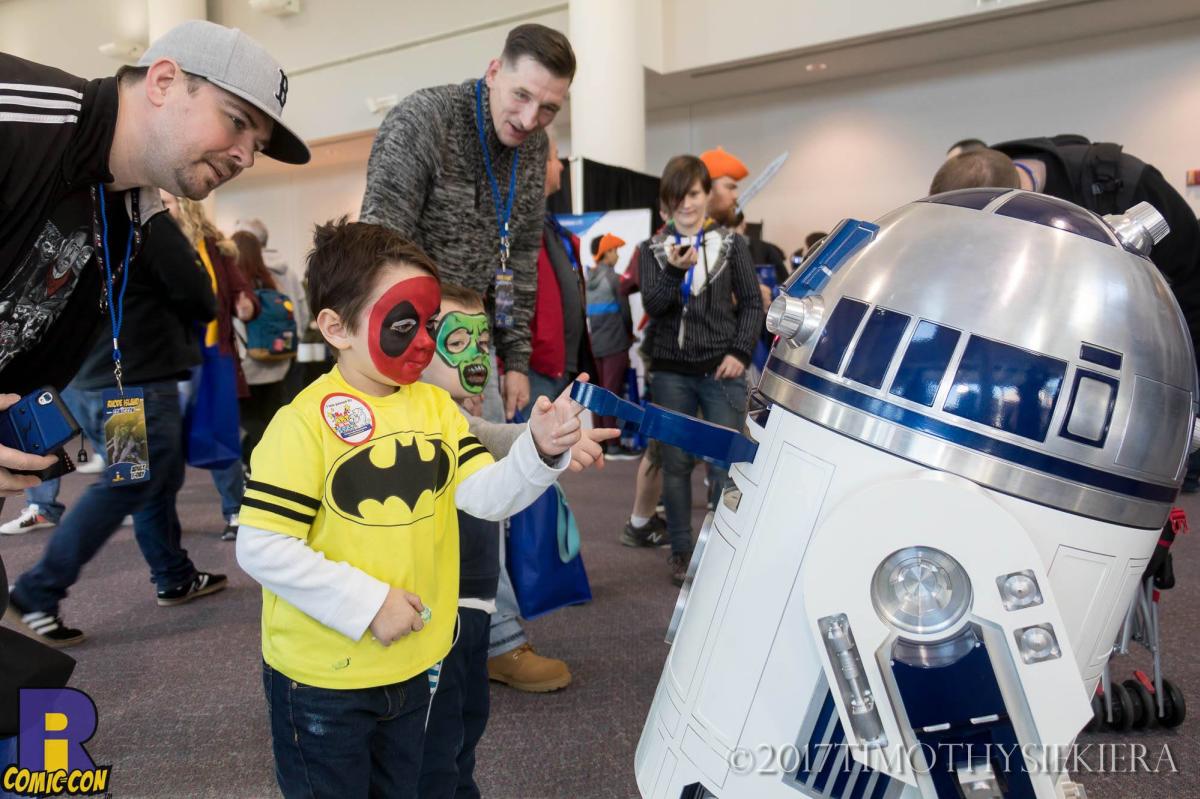 Be sure to wear comfortable shoes. Venues are often large and, like Rhode Island Comic Con, span multiple spaces and require a lot of walking. Try to avoid wearing big, bulky coats. Most venues do not offer coat check.
Lastly, print the panel schedule, maps and all receipts for advance purchased autographs and photo ops. Download the comic con's mobile app to your phone. Be familiar with your plan of attack. Plan ahead as to which guests you want to meet, which panels you wish to attend, and leave yourself time to eat.
IS IT FAMILY FRIENDLY?
The answer is yes!  Kids are invited to have some fun at Kids Con at Rhode Island Comic Con 2019!  Look for cosplay visits throughout the weekend, and some coloring & fun activities.
Come see Premier Martial Arts in two performances, Saturday, November 2 at 12:30 & 2:30!  They will also be on hand all weekend, raffling some great prizes!
Have your child's face painted by Artistic Expressions by Michelle! She will be on hand all weekend!
April's Balloon Creations is coming to Kids Con! Your child will be amazed & entertained while she creates fun balloon animals they can bring home!
THE BLING STOP is joining us again with Sand Art, Photos with Princesses, Henna, Tattoos, Face Gems and much more!
Saber Guild is thrilled to be part of this year's Rhode Island Comic Con and will be bringing with them their popular PADAWAN TRAINING INSTITUTE program!  This exciting program teaches younglings how to use the FORCE, and how to wield a LIGHTSABER!
AUTISM FRIENDLY with calmer spaces by calm passion
Calm Passion is a non-profit, started by Adam Wilson with the goal to help make events more appropriate for people with sensory processing concerns.  Adam and his team are all about providing access to great events for those who might not be able to attend otherwise due to things like sensory concerns and anxiety, and we have worked with great organizations like Best Buddies, Autism Speaks, The Doug Flutie Foundation, and HMEA's Autism Resource Central.
Calm Passion will manage a sensory appropriate area at RI Comic-Con to give folks a place to relax and recharge if they become overwhelmed or overstimulated while attending the event. This gives them an opportunity to rejoin the fun when they feel able to once again do so.
To learn more visit Rhode Island Comic Con or follow on social media:
Facebook | Twitter | Instagram 
Also, you can download the official Rhode Island Comic Con app for both ANDROID or APPLE. Stay up to date with all Panels, Photos Opportunities and more!
All photos and information are shown courtesy of Rhode Island Comic-Con. Susan Soares is the press relations manager for Altered Reality Entertainment, LLC, an entertainment event company that produces multimedia, multi-genre events throughout the U.S., including their flagship event Rhode Island Comic Con, ComiCONN "A Show for the Fans by the Fans," Colorado Springs Comic Con, Terror Con, and the newly announced Empire State Comic Con.